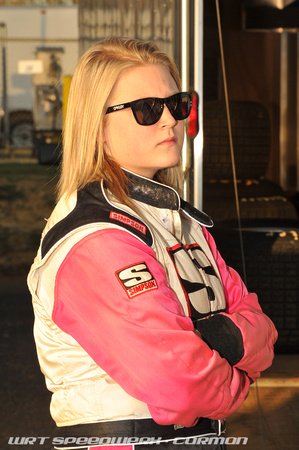 Coming off of a strong top ten finish my first race of the year two weeks ago, this past Friday I had another decent run.
I started first in the first heat race and lead half of the race until I got passed on a restart, as I didn't run high enough in the corner. I ended up finishing second in the heat, which put me into the redraw for the feature. However, I didn't have as good of luck as I did drawing for my feature starting spot as I did for my heat race. I drew number eight.
During the feature, my car was very loose so about halfway through the non-stop race I pulled my wing back a few inches in hopes that I could tighten the car up a little bit. Doing so didn't help much at all, though. I ended up falling back to finish 12th in the 20 lap feature. After the race I got out of the car and looked at my rear tires, which both were just about shot! My dad then told me he had put on two used tires for the feature, so that explained why my car was so loose and I had problems getting my car to stick to the bottom of the racetrack in the corners.
Although I didn't finish as well as I had wanted, I still turned very consistent laps and got lots of practice driving a car that wasn't easy to handle! My next race is this Friday (April 13) again at Williams Grove, and I couldn't be any more excited to be back behind the wheel!
Follow Amy on Twitter @amyott_52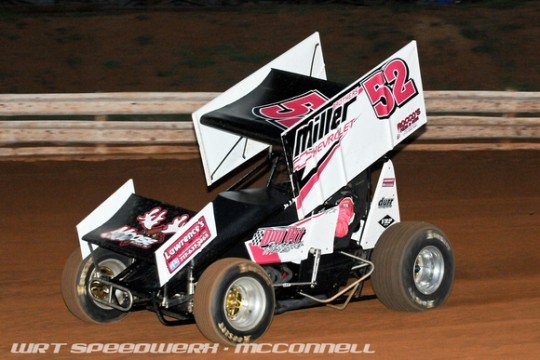 Related Articles
Share
About Author