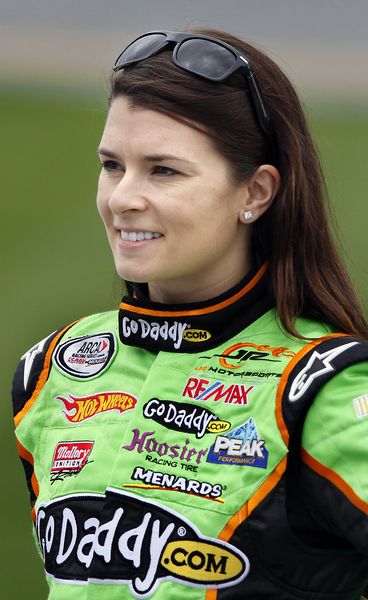 Patrick's fourth-place run at Las Vegas broke a 62-year-old NASCAR record for the highest finishing female in one of the sport's national touring series races. Sara Christian held the record when she finished fifth in a NASCAR race at Heidelberg, PA in 1949.
The 28-year-old Patrick has yet to see the 0.533-mile, high-banked Bristol track, but she should have plenty of practice time on the track on Friday. There are four Nationwide practice sessions scheduled here that day.
"I'm really looking forward to running at Bristol," Patrick said. "This is my first trip to the track, and I can't wait for the challenge. Obviously, it's a well known circuit that always has exciting events. I've heard that it's similar to Dover, a track that I ran last season."
Dale Earnhardt Jr., who co-owns Patrick's No.7 JR Motorsports team, is one of seven Sprint Cup Series regulars on the entry list for the Nationwide race at Bristol. Earnhardt Jr. won both the Sprint Cup and Nationwide events here in August 2004.
Kevin Harvick, who is also entered in this race, leads all drivers with five Nationwide wins at Bristol.
"Bristol is one of my favorite tracks we go to," Harvick said. "We've been very fortunate to have a lot of success there. I won my first Nationwide race in my own equipment in 2009, which was special in itself."
Justin Allgaier became a first-time Nationwide race winner one year ago at Bristol. Allgaier, the 2009 Nationwide rookie of the year, held off a furious challenge from his then Penske Racing teammate Brad Keselowski in the closing laps for his first victory in his 43rd start.
Forty-four teams are on the preliminary entry list for the Scotts EZ Seed 300.
Read more: http://www.miamiherald.com/2011/03/15/2116977/patrick-making-first-short-track.html##ixzz1GlvDlY1d
Related Articles
Share
About Author