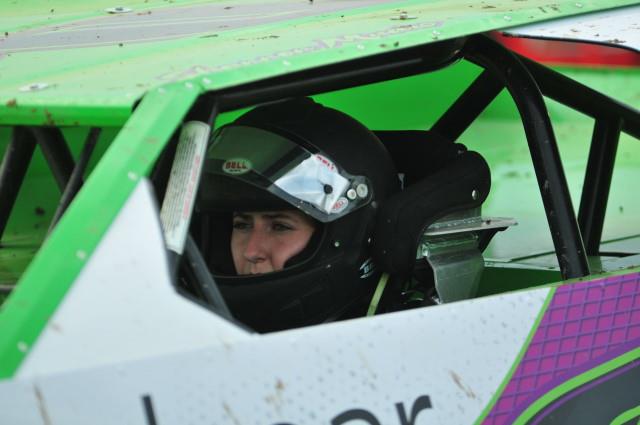 Well, off-season, here we meet again. A painful part to living in the Midwest is the long, cold winter months. Of course with plenty of shop and racecar work to keep us occupied until then, we still manage to find time to wish we were racing. This 2012 season was an interesting one to say the least. From moving up a class, blowing a motor and having problematic issues on the home front, we are kind of glad we can move on from 2012 with what we learned.
So what exactly did 2012 hold for Team KMK Motorsports? Well, I announced back in March that I would be moving up to a UMP Open Wheel Modified and we did just that. With this being my rookie year behind the wheel of one of these we logically decided to take things slow. We did that by focusing on seat time by gaining car control and generally becoming more comfortable with the car as time progressed. Let me tell you what, a 4 cyl to a V8 is a huge transition, but it's so much fun! I managed to get a limited eight nights under my belt but each night was greatly beneficial. With each time out I learned something new through trial and error and helpful advice from other drivers. While I didn't always learn what to do, I certainly learned what not to do!
With 2012 officially in the history books, what is the 2013 season looking like? Entering this next season will be my fifth year racing, but my sophomore year in the UMP Modified. This next season is going to be a carbon copy of 2012 when it comes to our approach. While I will be running in the modified full time, we are still focusing on seat time as a whole. With each weekend being a huge learning experience, that coming to moment where everything clicks won't be too far away.
Stay up to date with us during the off season by following me on Twitter @ShannonMudro and by "liking" Team KMK Motorsports on Facebook!
Related Articles
Share
About Author