Ron Sutton's Winner Circle Shoot-out is a driver development program. Ron searches for young talented drivers in racing to show their dedication and help develop drivers to peruse a career in NASCAR.
Last night I flew from Seattle to Sacramento and arrived at the hotel room around midnight. Once I finally fell asleep I woke up to my dad snoring, I couldn't take it anymore, therefore I pulled out my iPod and listened to it on shuffle for the rest of the night. I woke up around 7:00 AM excited to reunite with Ron Sutton, the crew and meet other drivers. Once I picked up some breakfast from the hotels lobby we headed out to Bill Mcanally's race shop. I was greeted with a big hug from Susan Kinnicutt, the Star Racing Supply Store Manager and a whisper in my ear "I am so glad you're back." I replied "It's good to be back." As you walk into this spotless Race facility with all the different K&N race cars, trophies, banners and all the different spare parts, everyones eyes lit up. I introduced myself to some of the drivers, coming from all different areas such as, Kansas, Texas, South Carolina, Indianapolis, Mexico, Oklahoma etc. After the tour we headed out to Ron Sutton's shop, we were a little late due to our GPS so I felt a little awkward as I walked out of the car, all eyes were staring at me. Ron stopped in mid sentence to greet me "Hi Molly, how are you?" We took a tour of his shop and got situated in our cars, which we will be driving tomorrow. The cars we are driving are Ford Focus Midgets, they had to switch the seat out of my car because I am too small. I have a strong feeling that I will be first up tomorrow, which is fine, however I like to watch other drivers and get in the racing mindset.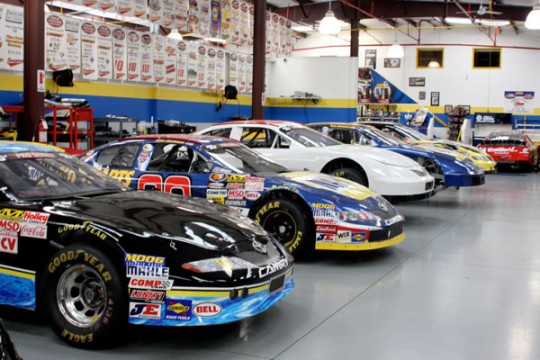 Once we were done at the shop we hopped in the car again to go to the local police department for a conference, yes a police department, the hotel where they usually do the seminars was already booked. When we arrived at the department, we ate lunch and had a seven hour long conference about Ron and his program, how the cars operate and what the line we will be taking tomorrow. We also had to take a timed IQ test and a survey. The survey was a list of words, each side had the same words on it, however, the title of each were "What Words You Think Describe Yourself" and the other side was titled "What Words You Think Others Use to Describe You". I am mentally drained and have a huge headache from all of the knowledge I have acquired. It is now time to go get dinner, take a shower and get some sleep. Tomorrow is a going to be a long day but full of excitement! Let's go shake some cars!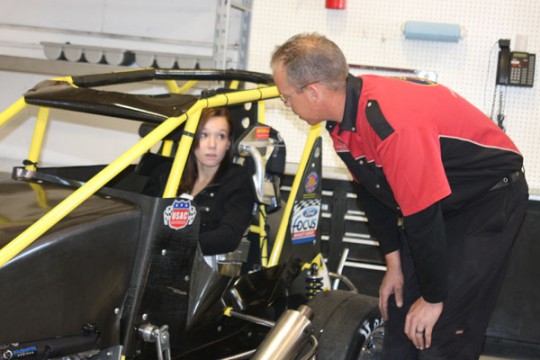 Take a look at my Search for a Champion video. Tell me what you think Voting starts January 2nd. I need your vote! Copy and paste the link below in your search bar to watch!
http://contest.alwaysachampion.com/users/showprofile/47627446
Related Articles
Share
About Author