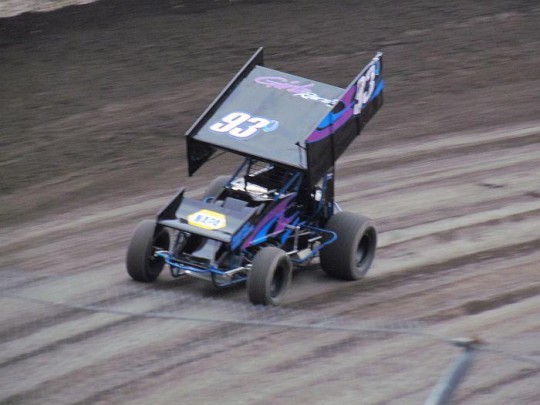 Our season up here in the Northwest has just gotten underway. After a successful play day here at Skagit Speedway, the first race got underway with a start in the sixteenth spot and a few passes forward to finish ninth with a very broken right front spindle.
This last Saturday, the 28 of April we had a super tacky track to run on. After packing, the clouds rolled in and gave a shower. The show was pretty rushed to beat the rain and I drew a 70 something for pill draw. I started outside, second row in the heat race and gained two positions in the first one or two laps. My car was set up perfectly and I could run it anywhere on the track. I prefer middle-high and that is where I felt fastest. I ended up finishing second.
The main change we made to the car between the heat and the feature was a left front shock change to get a little stiffer so the car wouldn't lay down so hard coming in.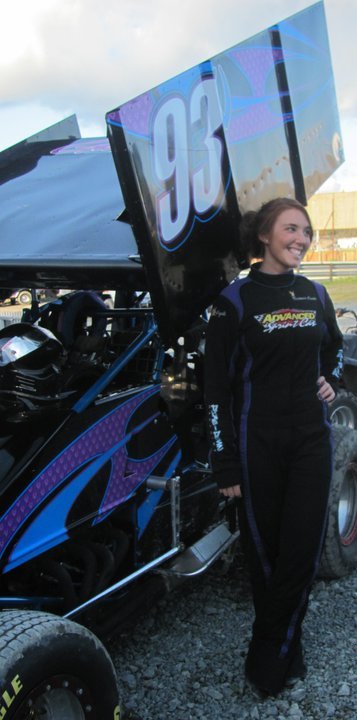 I started outside, row two for the feature and the track was still a bit sticky. The green dropped and away we went. Coming around turn four to complete the first lap I was wheel to wheel and space ran out and I got the no-good side of a fatty right rear to my left front, hit, spun and was air born. It was a series of endo's that ended with me on my right side.
The car was pretty tore up: front end, tail tank, every radius rod, wings, ect. However, I have an amazing support system of people who're making sure I'm back out this Saturday.
A highlight from Saturday was running killer lap times: 13.0′s.
With set up help from Mel Roberts, parts help from Tyler Fox and the R & R race team, a dedicated, hard working crew and driver will get the Girlz Racing team rolling into a good run this next weekend!
Related Articles
Share
About Author