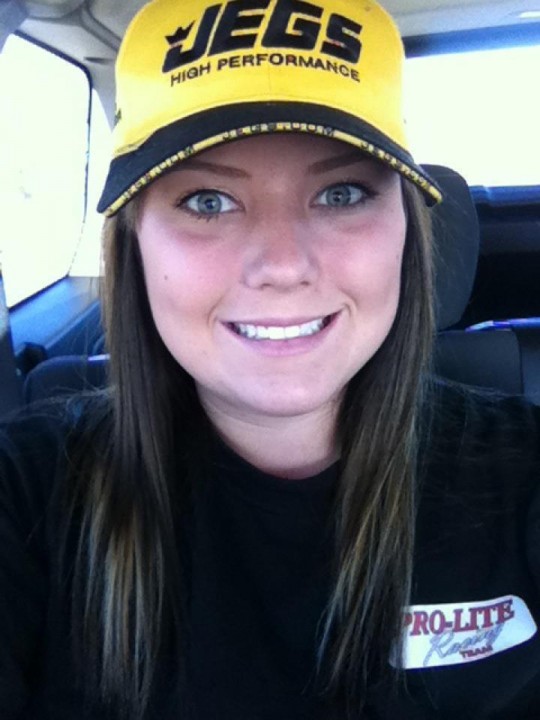 Hi everyone, I'm excited to write my first blog for FemaleRacingNews. I have no idea where to start so I think starting from the beginning will be the best.
My name is Natasha Cherchuk and I started my racing career in 1999. When I was born, all my dad wanted was a boy to take to the track, work on cars, and be able to talk cars. Unfortunately for him he was blessed with two daughters. He ended up corrupting me into the world of drag racing. He drove a 1971 Plymouth Duster and at the age of 3 I was his little crew chief. When I saw my first Jr. Dragster I knew I was meant to be in the drivers seat rather than outside of the car and made my dad promise me he'd buy me one when I turned 8. When I was around  the age of 5 I was in and out of the hospital and doctors told me that I had Kidney Disease. After many tests, pokes from needles, surgeries, and stays at the hospital I was healthy enough to go back to the one place that truly made me happy, the track. Christmas of '98 my dad surprised me with my first Jr. Dragster! In the 8 years I raced in the Jr. Dragster class I have accomplished more than some of the boys including 2 NHRA national opens, 5 IHRA national events, 4 consecutive season championships, and runner-up in the Division 6 points chase. All the achievements gave me the nickname Cha-Cha. In 2004 I was featured in a documentary called 'Girl Racers' that was aired all over North America. The documentary also included more famous racers like Danica Patricks and Milka Duno.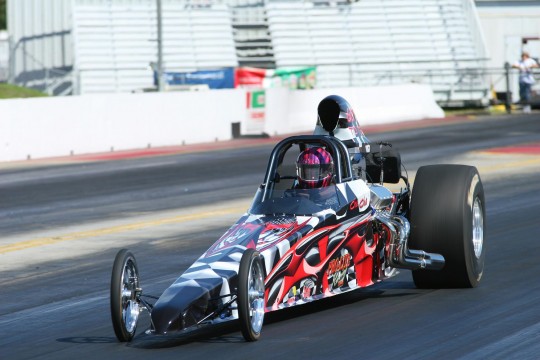 In 2007, I was able to get my competition license for super pro/Electronics class. It was super late in the season when I was able to get my license so I was only able to make 2 races that year. In my rookie year (2008) I was able to chase down the men who were double, some triple my age and land myself in the 3rd spot in the season points championships. After that we purchased a newer 2006 RaceTech with a 632 PUMP GAS engine that pushes almost 1100hp. In 2011 I won 2 IHRA Pro-Am Nationals and runnered up at the Rocky Mountain Nationals which put me first in the Division 6 Top Dragster class. I am the first female in Canada to win 4 consecutive season championship and first female IHRA top dragster and division 6 in any class to win the championship.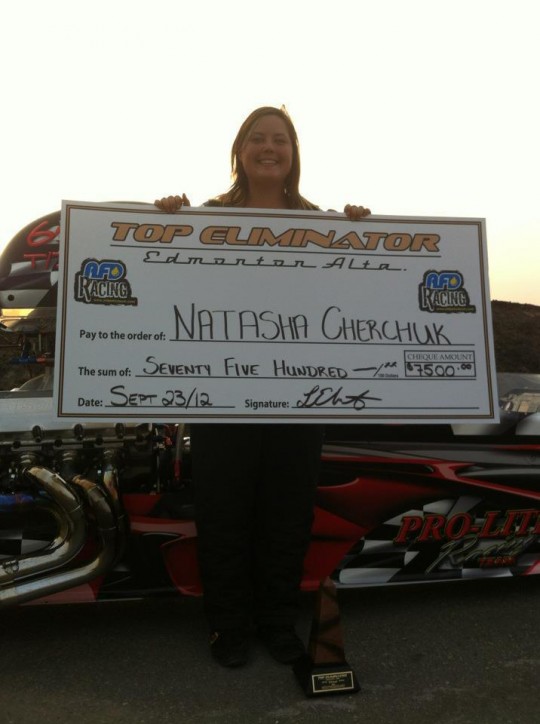 This season I have high hopes for my team. We will be leaving the great white north and head south to Las Vegas for the K&N Spring Fling Nationals. It will be my first NHRA race in years and am excited to try to win some big money against even bigger competition. I'm excited to how our season will pan out but with hard work, team work and determination we can achieve anything!
Related Articles
Share
About Author