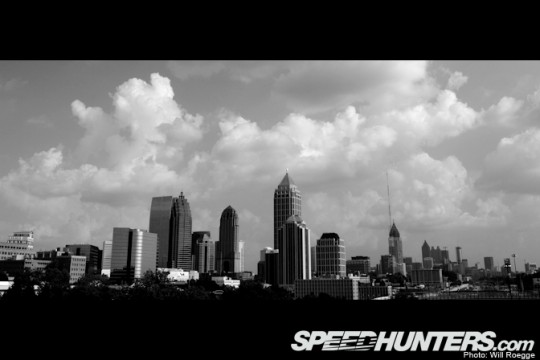 Hey Guys and Gals! It's not often that I write posts on here about anything other than ladies that are kicking some serious ass on the track. However there is something I want to share with you guys that is very close to my heart. I've been involved in grassroots drifting for close to eight years, organizing, driving, etc. Drifting in the South began in the great city of Atlanta at Turner field nonetheless. The iconic parking lot has produced many amazing drivers and many great memories shared among friends. That is all about to come to an end thanks to an ordinance being passed by city officials. They are specifically targeting drifting inside city limits be on public or private property.
Without drifting in Atlanta (inside city limits) I would never have met the amazing friends I have or became a part of a community that is like no other.  I also would never have met my fiance. If these members of the council knew how many lives they are affecting by this I don't think that they would be trying to pass this. Drifting keeps kids and adults alike out of trouble. We all know that car culture is a different beast and not everyone gets it. Those who do get it understand the passion of watching/driving and know what it would be like if all that was taken away. Yes, there's other places we could have events outside of city limits. Somewhere this ordinance wouldn't be enforced but it just wouldn't be the same. If you could please take time and sign the petition for us, and by us I mean everyone who Atlanta drifting has touched. We would be forever grateful. If you want to please share this with your friends.
Click here to sign the petition. 
From each and everyone of us we thank you for signing this. I don't need to tell you why, if you signed it you get it.
Related Articles
Share
About Author