Hi Folks,
I was given the wonderful opportunity to share with the world my experiences as a female within the racing community. I would like to take this time to formally introduce myself—I am Rathyna Gomer, a pure car and drifting enthusiast.  My love for cars started off as an innocent adolescent playing Gran Turismo 3 on Playstation 2 and eventually grew into an obsession. At the age of 16, I attended my first professional drift event (DIGP at Irwindale in 2006) and immediately caught the "drift bug".  As I was sitting in the stands devouring a strawberry covered funnel cake and breathing in clouds of tire smoke, I realized I was meant to be on the other side of the spectator barrier. From that moment forward, I made it my ultimate goal to become a professional drifter.  Although I have not yet achieved my goal, I am progressing and learning more than I could have ever imagined when I first made that promise to myself years ago.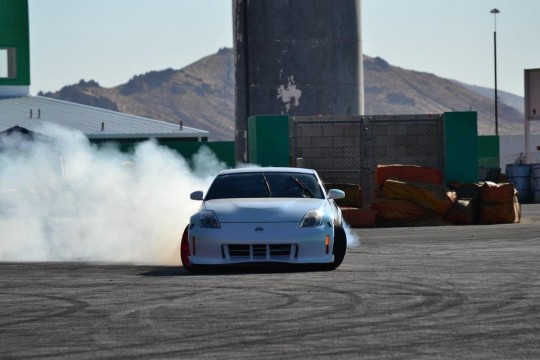 In 2010 I made the first giant leap—I went to a professional race track, Willow Springs International Raceway, for the first time. For several months, I went to the track as a solo driver and learned how to drift. By the end of 2011 I had attended about a dozen events and even earned my first award—"Best Drifter of the Day" at a competition.  In 2012 I made it a point to take my driving to a professional level and competed in the Pro-Am series in Southern California, Top Drift. Since I had been doing most of my driving in my daily driven 2007 Nismo 350z, I decided to take a break mid-season so that I could build something that was more suitable competition.  Currently, I am in the process of building a 2004 Nissan 350z fully equipped with a LS3 engine.  The chassis also has a fully welded-in roll cage, and I anticipate that there will be a notable amount of custom fabrication for an increase in safety and performance. As soon as the build is complete, I will be out on the track again, competing in more events such as Top Drift and Vegas Drift for the 2013 season. I expect that since I will now have a track-dedicated vehicle that I will be able to focus more on my driving and hone my competitive abilities.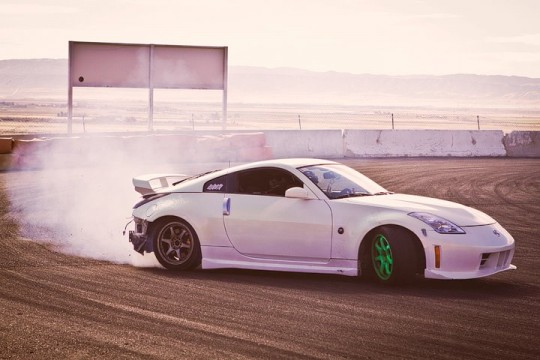 I hope that the readers of Female Racing News will anxiously follow along with my journey as a competitive female drifter. I am so glad that there are so many other women, similar to me, that are striving for the same goal! Thank you for reading about me and I hope that you find my adventures as interesting as I do!

Related Articles
Share
About Author