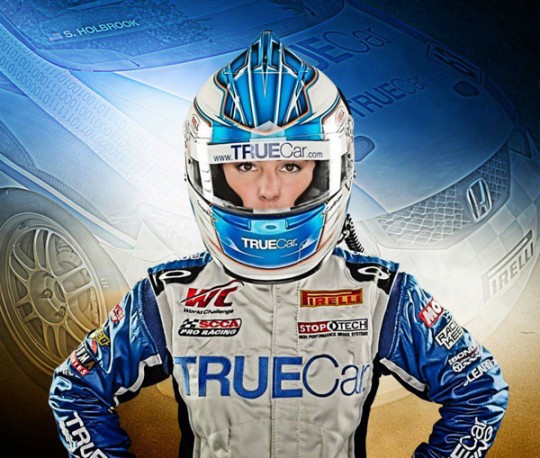 April 2, 2012
(Orlando, FL) – FIREBALL RUN Adventurally, an 8 day, 15 city, 2,500 mile interactive adventure game has selected Shea Holbrook, Pirelli World Challenge Touring Car driver to be a celebrity contestant in the 2012 FIREBALL RUN: Northern Exposure.
FIREBALL RUN Adventurally is the most epic live destination based competition in America. To navigate the route and score, teams may use anything (and anyone) at their disposal to solve clues, and accomplish missions. Clues incorporate history, road side points-of-interest, attractions, brands, even pop-culture; anything in relation to the team's geographical location. Rally Teams are some of the most character-driven business owners, elected officials, celebrities, and corporate leaders from abroad. Cities host final destination points welcoming the teams.
Holbrook was chosen to be a celebrity contestant because of her charisma, competitiveness, and passion to help others. She won the 2011 Long Beach Grand Prix becoming the first female to win a touring car race at Long Beach. Her success in the sport has landed her new wheels, TrueCar as Holbrook's new sponsor. She is a part of their TrueCarRacing "Women Empowered" initiative. Currently, she races a 2012 Honda Civic Si with team Compass360 Racing.  
"I was immediately on board when I heard the sole purpose of the adventure is to aid in the recovery of missing children. The adventure has already aided in recovering 38 and I hope to add to that" said Holbrook.
A 45 minute motion picture will be made of the adventure starring Shea Holbrook, professional racecar driver and her co-driver and lifelong friend, Tarah Mikacich, professional wakeboarder as part of the ensemble cast of dynamic characters.
Follow Holbrook as the 8 day adventure unfolds September 21-29, 2012 as she willl need your help along the way uncovering clues and she may be coming to a city near you. Cities include: Independence, Ohio, Monroesville, PA, Wellsboro, PA, Watertown, NY, Waterbury, CT, and Bangor, Maine. Sponsors include: TrueCar, Race4Girls, Live Your Legacy Summit, and Live Over Board.
You can follow Shea on Twitter (@SheaRacing) become a fan on Facebook and watch her video's on YouTube: shearacing
Related Articles
Share
About Author