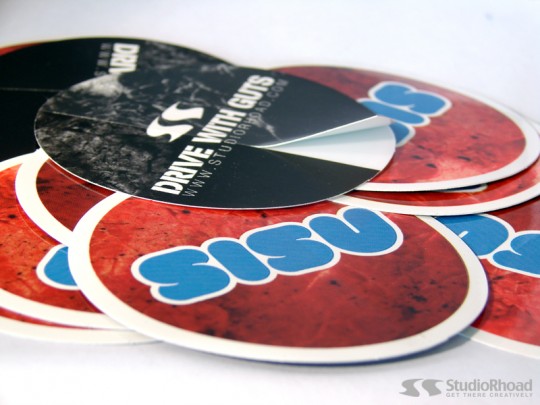 http://studiorhoad.bigcartel.com/product/sisu-drive-with-guts
3? full color (blue type) on white vinyl. UV Coated, Screenprinted in the USA.
"Sisu" is a Finnish term loosely translated into English as strength of will, determination, perseverance, and acting rationally in the face of adversity. "Sisu" is best known within the rally racing community and the ever present need to 'drive with guts'.
$1 each and we'll throw in some free Sisu buttons to the first 25 orders.
Related Articles
Share
About Author