A couple of weeks ago we joined Chrysler in Louisville. They invited us up to drive the newly redesigned Chrysler 200. If you are unfamiliar with the 200 then you are in the majority. This little car tends to fly under the radar in many ways, but I think those days may be over. I hadn't heard anything about the new version of said 200 so I had no expectations of the car. I would pass a current one now and then on the road and not think anything about it. There wasn't anything, especially exceptional about the car, until now.
We joined the folks from Chrysler at the Louisville Slugger Stadium for a presentation to learn about the car. Here we got our first looks at the new 200 and let me just say this is a NIIIICE car. I'm an odd demographic to satisfy, I'm a car gal who loves to go fast, who is also a Mom, and a tech geek. If you can build a car that satisfies all sides of me then you have done a pretty awesome job.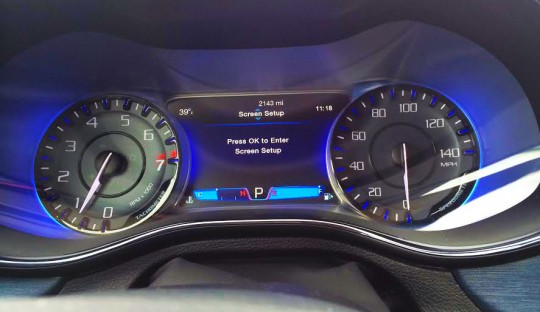 The Chrysler 200 caught me off guard, nothing against it previously, but like I said it really blended in with every other daily driven car I pass on the Interstate each morning. Upon entering the presentation there was three of their six different trims on display for us to look at. The car is very different from previous models, the redesign really went in a great direction for both the interior and exterior of the car. The silhouette of the car is very sleek and classy, the sport has the extra sporty touches that us sports car geeks did not snub our noses at, Hyper Black 19″ Wheels and Black trim and grill, yes please!
The tech that is included with the 200 S was so geeky I was sad I didn't have longer to play with the features. The model we drove had the available 8.4 inch touchscreen multimedia command center. You can head over to Chrysler's site to see the specifics because I just will not do them justice.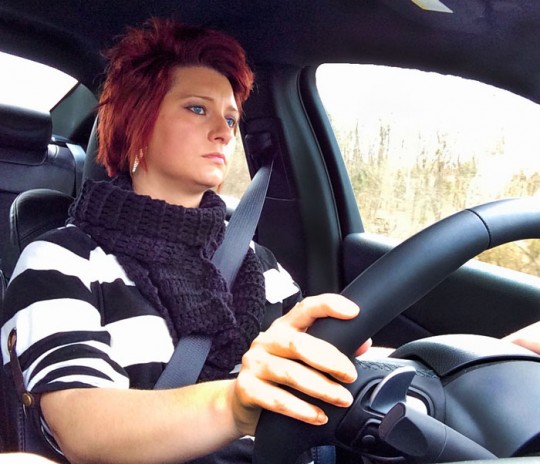 Engine performance, yes, I saved the best for last. The Sport model lives up to its name. The sport model boasts a 295HP, V6 engine. I KNOW! I could not believe it either. It's also available in both FWD and AWD layouts which makes it even more appealing. For perspective the 2014 Subaru WRX STI has 305 HP and its turbo the 200 is naturally aspirated! The 200 also features a 9 Speed Automatic transmission. Yes, it really has 9 speeds! The sport model also includes paddle shifters for when you are feeling frisky. They only work in "Sport" mode, however, which also by turns off traction control.

The car was a ton of fun to drive. I would definitely recommend it to as a daily!
Cheers!
Amanda
Related Articles
Share
About Author