MOLLY TAYLOR shares some personal thoughts on her past season and the future.
"Looking back on 2013 it has been by far the biggest roller coaster of a season that I have ever experienced. At the same time it has also been the season where I have learnt the most and feel stronger than ever moving into 2014.
There are so many people who have made 2013 possible and helped in all the steps that have led up to this point. I feel very humbled to have your support and cannot tell you how much it means to me. Although 'living the dream' is in no way as glamorous as it is sometimes perceived, I wouldn't trade it for the world! It is a really special thing to live for your passion.
I am totally consumed at the moment with doing everything in my power to make our 2014 program happen and I am thoroughly enjoying getting stuck into it. We have the opportunity to return the to Junior World Rally Championship which would be an incredible program and I really believe that from my experiences this year I am ready for it. Of course it is a much bigger financial commitment but I hope we can align all the stars and make it happen.
I always remember a quote from Luis Moya – "Rallying is the University of life". This is so true."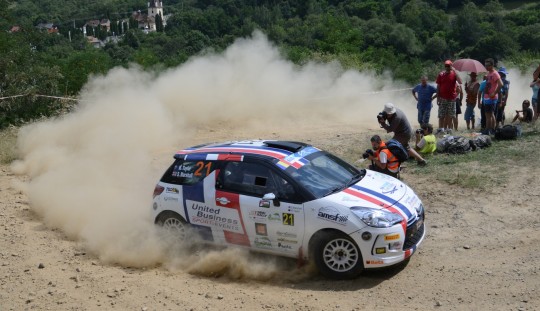 Words & photos from Molly's website: http://mollytaylor.com.au/
Related Articles
Share
About Author