Come see Erika Detota and her "I Love Boobies" Rally winning race car on Friday November 18 at Spins Bowl located at Grand Prix New York in Mount Kisco. The brand new bowling ally will host "Strikes Against Cancer Bowl-A-Thon" with fundraising to benefit Support Connection a local women's cancer organization.
The event starts at 8:00pm with many festivities provided by GPNY. "It will be really fun to go bowling while raising money for such a great organization" says Detota about the fundraiser. Erika is sponsored by GPNY along side Keep-A-Breast.org, a non-profit focused on prevention and early detection of breast cancer.
Tickets for Spins Bowl "Strikes Against Cancer Bowl-A-Thon" are $25 in advance and $35 at the door emailinfo@gpny.com or call 914-358-3624 for more information or to participate.
Erika Detota is in her second season of racing in performance rally and has secured a national championship while impressing many with her speed, dedication to the sport and to raising awareness of breast cancer. She partners with Keep A Breast.org, Grand Prix New York, Rally Armor, Exedy Clutch, Big Boulder Park and Flat Out Promotions. For more information about Erika please visit: www.RallyErika.com or find her on Facebook.com/RallyErika and Twitter.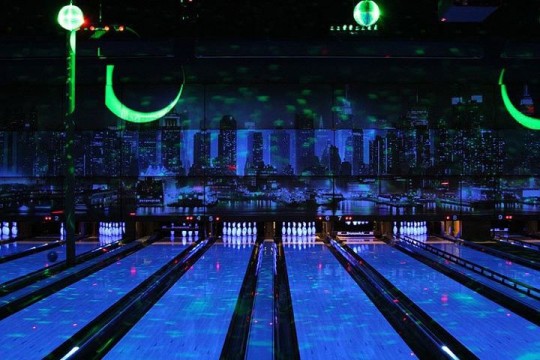 Support Connection, Inc. is a 501 (C) (3) not-for-profit organization that provides free, confidential support services and programs to people affected by breast and ovarian cancer. Founded in 1996, Support Connection is based in Yorktown Heights, N.Y., but through their toll-free hotline and website they serve people throughout the country. With Support Connection, those living with breast and ovarian cancer don't have to face it alone. To learn more, call 914-962-6402 (toll-free: 800-532-4290) or visitwww.supportconnection.org.
Grand Prix New York Racing (GPNY) is the only large indoor racing, social entertainment, and corporate event venues in The New York City-metro area. Centrally located in the village of Mount Kisco, New York, GPNY is a unique 118,000-square-foot facility offering a quarter-mile-long, state-of-the-art racetrack for all ages, Spins Bowl: a 19-lane bowling alley, special events services, Fuel: restaurant and bar, award-winning catering, an arcade, carnival room, a banquet facility, conference rooms, and more. GPNY is actively involved in community outreach and fundraising efforts. Since its inception in 2008, GPNY has raised hundreds of thousands of dollars for local charities by hosting high-profile fundraising events. For more information about GPNY, visit their website at www.gpny.com.
Photo 1: Credit: Flatoutpromo.com
Photo 2: Credit: www.gpny.com
Related Articles
Share
About Author