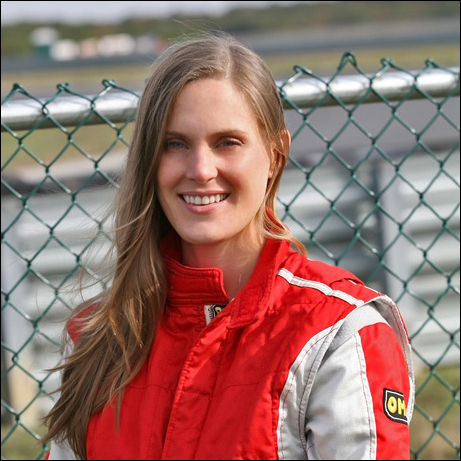 January 24, 2011 — Defending United States Rally Champion for two-wheel drive vehicles Erika Detota has confirmed that she will be kicking off her 2011 race season at the Sno*Drift Rally in Atlanta, Michigan, January 28-29. Sno*Drift is the opening event of the 2011 Rally America National Championship schedule and has already amassed a strong field of competitors, particularly from the two-wheel drive ranks, ready to brave what are sure to be tough conditions featuring both snow and glare ice.
Detota, who is beginning her second season as a driver in the sport of  performance rallying, is looking to build upon the success achieved during last season's campaign where she garnered both the United States Rally Championship series two-wheel drive crown and Rookie of the Year honors in the New York Rally Championship.
Said Detota, "Last season was a fantastic learning experience for me and I am excited to have the chance to continue. I know that the conditions at Sno*Drift will test my abilities as will the competition." She will again be racing her front wheel drive "I heart "Boobies" Subaru in support of the Keep A Breast.org campaign to awareness of breast cancer.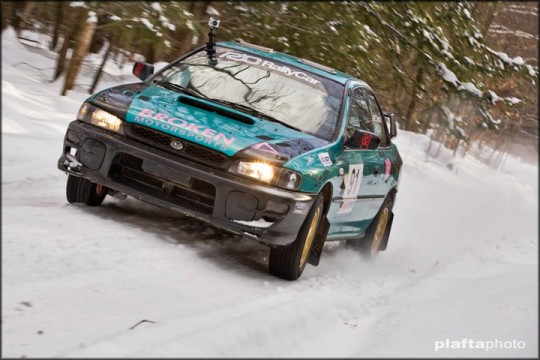 When asked about her plans for the remainder of the 2011 season and whether this meant she was planning to switch over to the Rally America Championship, Erika replied, "We have multiple series to choose from here and it will be nice to test myself against some new people that I haven't had the opportunity to race against. Like so many other small teams, I'm still working to put together the funding for this season's program, but as of now, I just want to get back in the car and compete."
Erika would like to thank Broken Motorsports (www.brokenmotorsports.com), The Keep a Breast Foundation (http://keep-a-breast.org) and Big Boulder Park (http://www.bigboulderpark.com/) and Rally Armor (http://rallyarmor.com/) for their continued assistance and support. Please contact Detota for sponsorship inquiries.
About RallyCar, Inc.
Based in Golden Valley, Minn., RallyCar sanctions the premier performance rally series in the United States, the Rally America National Championship Series. In 2011, RallyCar is conducting six National Championship events at venues across the country, from Olympia, Washington to Newry, Maine. RallyCar competitors reach speeds of well over 100 mph in modified street cars on natural-terrain courses consisting of gravel, dirt or snow. Additionally, through a partnership with ESPN, qualifying RallyCar drivers are invited to compete in ESPN's Summer X Games 17, the annual leading action-sports event that's broadcast live on ESPN.
Related Articles
Share
About Author