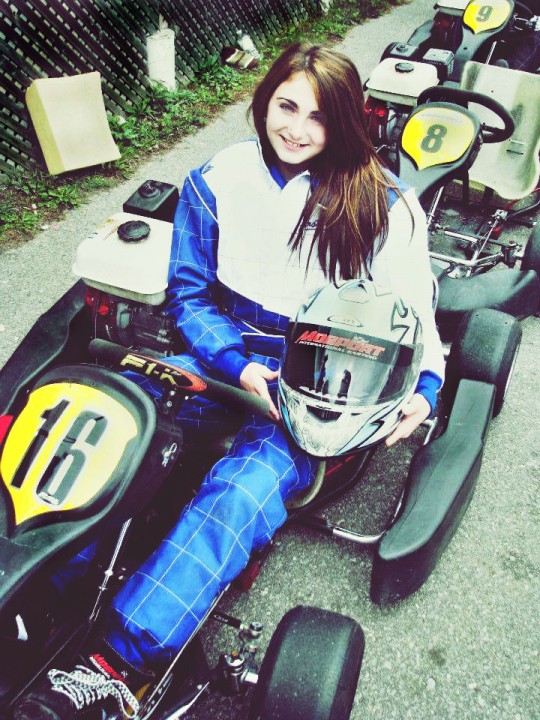 Exhilarating, thrilling, and fast paced are words used to describe racing. Racing can also be described as an increasingly expensive hobby. Starting out in the sport is one of the most difficult ventures to take part in. In order to drive in many of the organizations across Ontario you need to have your own equipment, or at least be willing to dish out a considerable amount of money to have someone else do the work. In my opinion this is one of the reasons that the sport seems to have dwindled in past years in combination with the economic downturn throughout North America.
Organizations like the Arrive and Drive program at Mosport International Karting are helping widen the pool of racing talent. Arrive and drive allows you to show up on race day and have a kart ready to go for you. The employees maintain the karts and each racer is given a different kart on every run. You then get to race against others on a 1.5 km road course. All of the damages are covered and thus you wont have to sit out a race due to wrecked equipment. This in turn makes the focus on driving talent and developing essential skills for racing. It is the easiest way for the average person to get out on the track in the most affordable way.
One up and coming talent that has gotten her start in the arrive and drive program is Willow Baberstock. Having been a race track regular at a young age Willow has had the opportunity to watch her Grandfather, Randy Hollingsworth race for years. She has also been a driver in the arrive and drive program at Mosport International Karting for three years. Along the way Willow has picked up over 20 wins, 13 of which came in one season. She began racing at the age of 9. Now at the age of 12 Willow has won her first championship and look to repeat her 2011 success in 2012. Entering her fourth full year of the arrive and Drive Willow plans on making this her last season before making the leap into the mini-stock division at Kawartha Speedway.
Willow's two major role models are Jessica Zemken and Danica Patrick. The quality she admires in her role models, is the desire to race no matter what it takes. These ladies have shown their talent and proved they deserve to be behind the wheel. It takes a lot of dedication to be a female in racing. There are always going to be the nay-sayers and those who feel women simply don't belong in the sport. Even at her young age Willow has experienced this negative side already.
"I simply turn around and keep walking" she says. "There is no point in arguing when I know that I have earned it all on my own." Willow is a very confident young driver. She is most certainly not afraid to let you know what she is thinking. Due to the arrive and drive she knows that her driving skills are the reason for her success. It is not due to the machinery and equipment that she is able to drive to the front of the pack every week.
She is extremely excited to be driving, and when you speak to her you really understand the love she has for the sport. She wants to take her racing as far as it will allow her. The end goal is to make it into the sprint cup series and take part in the Daytona 500. I wish all the best to Willow in her final year Karting and cannot wait to see her hit the track in a Mini stock. It will not be very long until we see her move up through the ranks and become a force to be reckoned with.
Like Willow and want to keep in the loop. Like her fan page http://www.facebook.com/pages/Willow-Barberstock/289429507797469
Ciao for now

@jamie_14_
Related Articles
Share
About Author