Courtesy of HardcoreRaceFans.com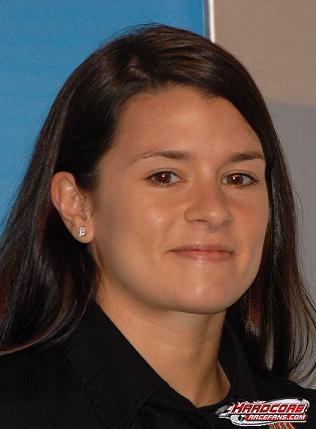 Danica Patrick has driven a lot of different cars at a lot of different tracks during her career but is most excited about racing at Bristol Motor Speedway this spring. Patrick will make her first career start on the high-banked track in the Scotts EZ Seed 300 NASCAR Nationwide Series race on March 19 behind the wheel of the JR Motorsports Chevrolet.
"I've heard that the atmosphere at Bristol is like no other track in America," Patrick said.  "Throughout my career, one thing that people tell me over and over is that seeing a race in Bristol is something that every race fan needs to do at least once."
Patrick will be the fourth woman to start a Nationwide Series event on the "World's Fastest Half-Mile." Patty Moise, Shawna Robinson and Tammy Jo Kirk have raced at Bristol previously with Robinson the only female to post a top-10 in Nationwide competition at the famed Tennessee track.
"I can't wait to compete there – not only will it provide a challenging circuit, but I also have a feeling it will be one of the most electric crowds I've ever been able to race in front of," she said. "It should be a fantastic show."
Patrick will run at least the first four Nationwide Series races of 2011 with JR Motorsports before going IndyCar racing. She plans to return to the Nationwide circuit later in the season.
"Our stop in Tennessee will be my fourth race of the season and it would be great to finish my early-season Nationwide run on a high note before I move over to begin the IndyCar season in late March," she said.
Janet Guthrie recorded the best effort by a female competitor at Bristol Motor Speedway when she finished sixth in the 1977 Volunteer 400 Sprint Cup race.
Related Articles
Share
About Author