Here's the first installment of Pippa Mann's new Blog on Racer.com..
Courtesy of Racer.com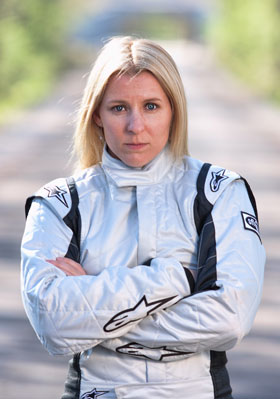 The blog you are about to read is what happens when a big-time racing magazine and website asks a virtually unknown girl to blog for them during the month of May…
I'm treating this first post as something of an introduction. I'm assuming that most of you don't really know who I am, or why RACER has asked me to write for them. I mean what does a fairly average girl, with a fairly excessive shoe and handbag compulsion, a terrible Twitter addiction (@PippaMann) and a haystack of blonde hair have to do with anything?
Well, a couple of weeks ago, the honest answer would have been, "Not much!" I was simply another out-of-work racing driver, pounding the pavement and knocking on doors, chasing any lead that came my way and trying to stay positive while riding one of the wildest roller coasters I've ever experienced.
At times this winter, I'd really believed that the deal was right around the corner, and right about to happen. However, the closer we got to May, and the closer we got to the big day, the further away it all seemed to be. The prospect that I would be spending the biggest race of the year standing upright rather than sitting with my arms out and legs pedaling (which is a much more natural body position for me) was not exactly something I was looking forward to. It should probably be said that, in the privacy of my own home, it wasn't exactly something I was handling with grace, either.
And then, of course, I got the phone call. Although THE phone call is a much more appropriate way of phrasing things. I finally got to sign my name on one of the most important pieces of paper I have ever signed in my life. In case you're still wondering where I'm going with this, I should probably just put everyone who's waiting for this line out of their misery already: Hi, my name is Pippa and I'm going to be the driver of the No. 36 Conquest Racing entry at this year's Indianapolis 500!
Yup, that hasn't gotten old yet!
Related Articles
Share
About Author