View original story HERE.
Ashley Fiolek overcame incredible odds to become one of the fiercest competitors in motocross. Jason Gay tracks the improbable rise of a champion.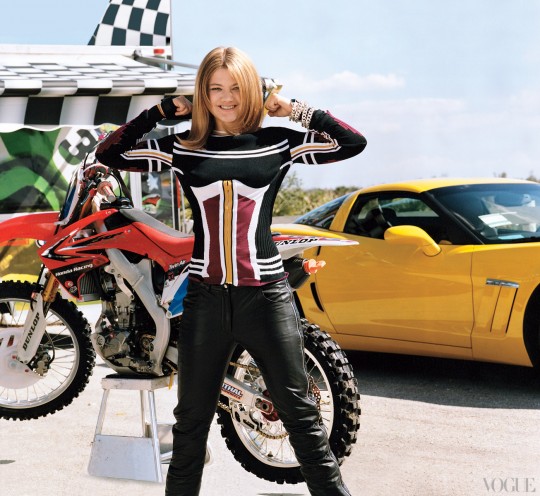 Ashley Fiolek rides pretty. In dirt-bike racing, the ability to push the edge between risky and reckless is often the difference between becoming a champion and remaining what's-her-face, but Fiolek makes crazy look smooth. She blazes out of the start, full throttle, and rips around corners like a surfer gliding atop a wave. When Fiolek hits a jump, she can twist her bike in midair and fly almost parallel to the ground, an exhilarating maneuver called "scrubbing" that shaves seconds off a racer's time but is also dangerous—especially when the motorbike you ride weighs more than 200 pounds, and you weigh less than half that, as the five-foot-two Fiolek does.
Motocross fans love to watch Fiolek race because nobody in women's motocross has ever raced quite like her—the tiny girl with the pink-splattered gear and the swagger and the smile you can see 40 yards down the track. Dudes in the pit praise Fiolek by saying she rides like a dude, even though dudes in the pit know they're not supposed to say stuff like that. Her friend Travis Pastrana, the men's moto legend and MTV star, calls Fiolek "one in a million."
"She blows my mind," says fifteen-time motocross champion Ricky Carmichael. "She's revolutionizing women's motocross."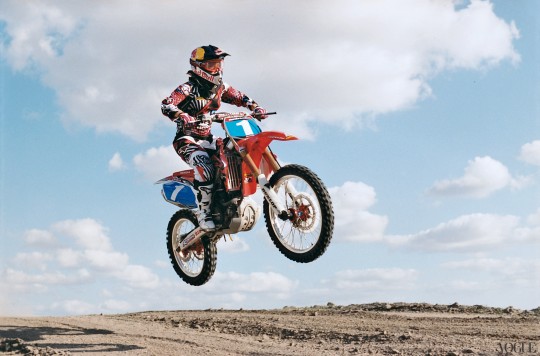 Late last summer, Fiolek, 21, won the 2011 Women's Motocross Championship, the third time she's done it in four years as a pro. She is easily the biggest draw in women's motocross and one of the best-known names in the sport overall, male or female, with enviable sponsors like Honda and Red Bull. When she was still a teenager, Fiolek bought herself a house in Florida, where a matte-black pickup truck sits in the driveway. On the back bumper is a sticker with six blunt words that summarize how far Ashley Fiolek has ridden: HONK ALL YOU WANT. I'M DEAF!
She was getting on the bike. There was never any question. Dirt-bike racing was Fiolek's birthright, imprinted in her DNA. Her grandfather raced; so did her daddy. Jim Fiolek—a compact and wiry software architect—had grown up in the sport, and he'd raced some gonzo guys in his day, guys who wound up being champion pros.
Jim and his wife, Roni, were stunned when they learned Ashley was profoundly deaf. Their baby was a blonde, apple-cheeked darling—cute, smiling, rambunctious. But Ashley could be quiet and disengaged. One afternoon, Roni was in the kitchen when some pots and pans crashed to the floor. Little Ashley, sitting nearby, didn't flinch. Doctors at the hospital delivered the startling diagnosis.
Of course Jim and Roni cried. How did this happen? There was no history of deafness in the family. "You cry because it's your kid," Jim Fiolek says. "You want nothing to be wrong with them. Life's hard enough. But, like Roni says, we were relieved."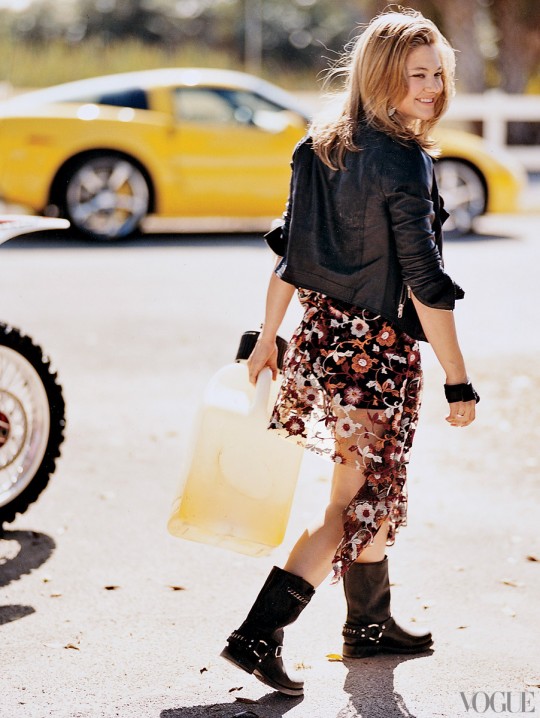 They were relieved because they knew. They could run right at this. Jim and Roni weren't shy. Back then, they lived in Michigan, and they started going to parties with deaf adults, playing cards, learning sign language, picking things up a piece at a time. Deaf families would take Ashley out on weekends. Jim returned the favor, interpreting for a deaf boy on a hockey team. Roni helped a deaf girl with dance classes. "The whole 'takes a village' type of thing," she says.
Ashley was three when she got on a motorbike. Within a couple of years, the family was taking her up north to rip through the woods—Jim on his old 250cc race bike, Roni on a four-wheeler, Ashley on her peewee motorbike. Ashley loved it. She would sob when it got dark and her parents signed that it was time to go home. "I didn't want to stop—I wanted to keep riding," Ashley recalls. "I think I was born to do it."
It is mid-morning, and Ashley is sitting in the kitchen of her parents' single-level home in St. Augustine, Florida, down the street from her own place. Roni is next to her, translating Ashley's sign language. Ashley is wearing a gray T-shirt from a company called Young & Reckless, and her hair, blonde for years, is now brown and curly. Turbo, Ashley's jowly bulldog, rustles on the floor.
Related Articles
Share
About Author