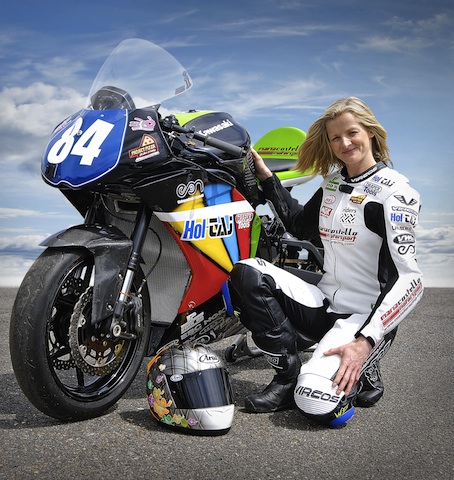 Draper Tools have been sponsoring Maria Costello MBE for the last four years but for 2012 the support has been increased to provide essential equipment for the workshop area of the 2012 Maria Costello Motorsport race support vehicle, that she will be using at the Isle of Man TT.
Draper Tools, based in the south of England, have, over the past two years, dramatically increased their range of motorcycle tools and workshop/paddock equipment and will be using the 'Truck That Maria Built' project and their sponsorship of Maria Costello to help promote this side of their comprehensive tool catalogue.
Nigel Whatley of Draper Tools said:
'The workshop area of Maria's truck will showcase the various Draper tool chests, workshop tools, bike specific tools and a hydraulic motorcycle ramp/bench.
We are very pleased to have this connection with one of motorsports more glamorous competitors. She's a great role model for the sport and a great endorser of our products.'
Maria Costello MBE added:
'This product support is fantastic and couldn't have come at a better time with the race support vehicle being used at the TT. I've used their tools to build the Supertwin and now they'll be in full use at the forthcoming TT on all three bikes that I'm competing on.'
The Truck That Maria Built project has it's own following on Twitter and Facebook and the build will be documented in a blog, similar to the build of her Supertwin race bike – 'the pizza race bike'.
Related Articles
Share
About Author