Courtesy of AutoEvolution.com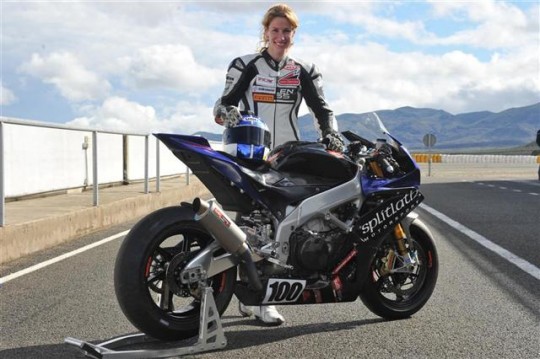 The first woman to line up on the grid and tackle the MCE Insurance British Superbike Championship is motorcycle racer Jenny Tinmouth, who will be competing for the Splitlath Motorsport team this season, campaigning the number 100.
The 31-year-old female racer has finished third in the 2010 British Supersport Cup and is now close to fulfill her dream of racing a Superbike and take on her male counterparts.
She also set a new record for the fastest lap by a female competitor at the famous Isle of Man TT event (at an average speed of 119.945 mph / 193.033 km/h), and won the final round of the Hottrax British Endurance Championship at Cadwell Park in November.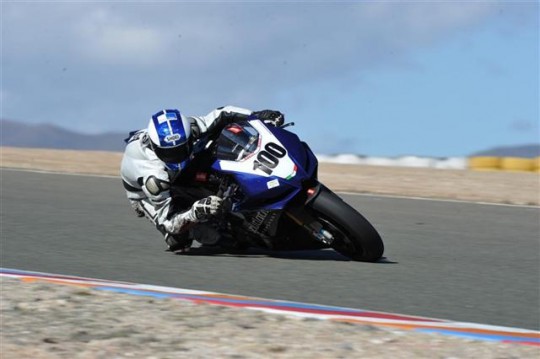 "I'm over the moon to be in BSB this year and I still can't believe it. My ambition has always been to race in BSB; I've been trying for some time and I think all my hard work over the past seasons has finally paid off. I know it will be a massive learning curve but hopefully now people will see that girls can race too and then hopefully more will see it is possible if you work hard enough at it and get into racing too," Tinmouth said in a statement for the press.

"I was so keen to get on a Superbike, so to get a ride with a team like Splitlath is fantastic. After a couple of years in Supersport and a few TT rides, this is a natural progression for me and I'm incredibly grateful to John for giving me this opportunity and I'm looking forward to seeing what I can do on a Superbike," she added.
Tinmouth will now begin full-time training for her season ahead, and last week began testing in Spain with last season's machine before she gets onboard her new bike.
Related Articles
Share
About Author