Welcome to another new blogger, Ms. Kerryann De La Cruz!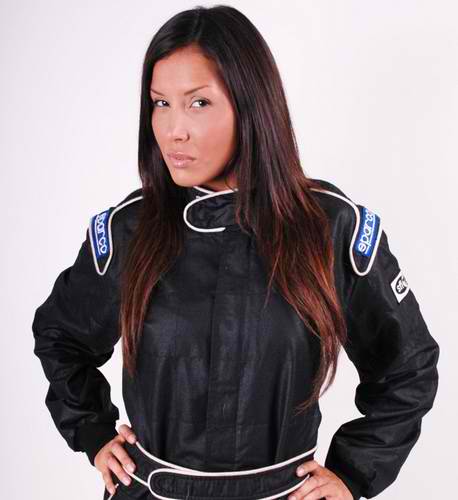 Hello all,
I would like to take a moment to introduce myself to you all, tell you a little bit about the role of cars and motorsports in my life, how and where its led me up to this point.
Currently I am preparing my Nissan Skyline R32 GT-R for Redline Pro Time Attack 2011 season, this is my first time fully campaigning a purpose built race car in any series.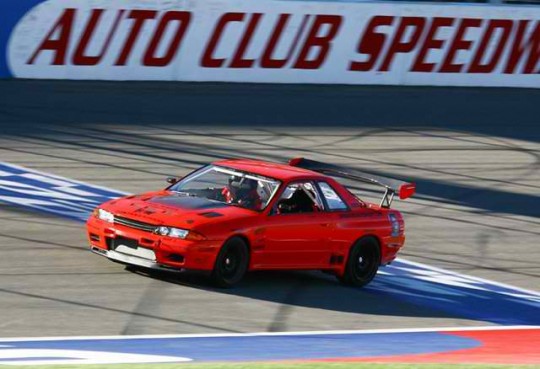 My love for cars initially started out as a child from my mothers love for classic luxury and muscle cars and my step fathers love for his work horse heavy duty pickup trucks. Between the both of them and thier affection for thier vehicles, it was just enough to spark and interest that I would nurture into what it is today.
By the age of 18 on my own I was taking my first pass down the drag strip in an 89 Honda CRX with bolt ons. For many years I spent many weekends at the local drag strip in Washington on test n tune days or auto-x, even out riding my motorcycle on canyons roads with friends, just playing and having a good time.
Though modifying whatever vehicle/motorcycle I had was always a side hobby, I always had the desire to compete. Between being financially unable to race and also being a very young mother with a small child the reality was I simply could not pursue what I knew deep in my bones I wanted to do. It wasnt until 2006 after my move to Southern California that I actually got out on the track in my Evo IX. I made my way around Streets of Willow Springs, to Autoclub Speedway, to Buttonwillow even up north to Thunderhill for HPDE's only to again come to the realization that I wanted more….I wanted to compete.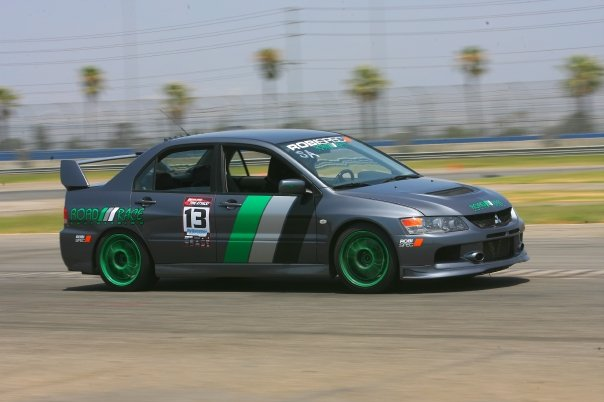 It was in 2008 that I spontaneously entered my Evo IX into Redline Time Attack at Buttonwillow. I was completely unprepared. I was well out of my league, my car wasnt half as well modified for road courses than my competitors and I was far less experienced. However, it was hands down the most exhilerating experience at the track. Ever. I wanted more. I began doing more tracks days and doing things differently with my car to make it a more capable car for the track and against my competition. At my next event I was able to move up the ranks just a few hundreths of a second out of range for podium which wasnt bad for my second time, so I took it as a learning experience and ran with it.
From there I have taken the next step in competing as a privateer, purchased a vehicle to be used as a purpose built Time Attack car.The Evo is long gone and I have a daily driver paid in full car. I dont live in excess, every thing I do revolves around my project, now that I can afford to do this and my son is old enough to not need me 24/7 and in fact be right at the track with me, at 30 years old I am able to do what I have wanted to do for the last 10 years of my life.
Fortunately between the time of my last competetion and now I have had the chance to also do a bit of filming involving motorsports including working with companies like Web Rides TV, K&N Filters, Redline Time Attack, Road Race Motorsports, Formula Drift, Synapse Engineering, Fontana Nissan, Enkei Wheels & more, which has been a blessing still being able to remain in this industry that I love so surrounding myself with so many people that have now become my friends.
As you can see I have spent alot of my life playing it safe when it comes to do something I have been strangely enough so attracted to. I am excited to finally get out there and grab the bull by the horns. So many people start when they are young or are raised from a family of racers, I didnt get that luxury, however the timing is right and now I can finally say I am really getting to live my life. Heck, if Lyn St. James can start her racing career later, why can't I?
I am happy to be a part of FRN, and support women in any type of motorsports. Though I believe women are equal competetion to men on the racetrack, I think women who step up to the plate deserve recognition in an industry dominated by males.
You can follow Kerryann on Twitter @kerryanndlc and "Like" her on Facebook
Related Articles
Share
About Author