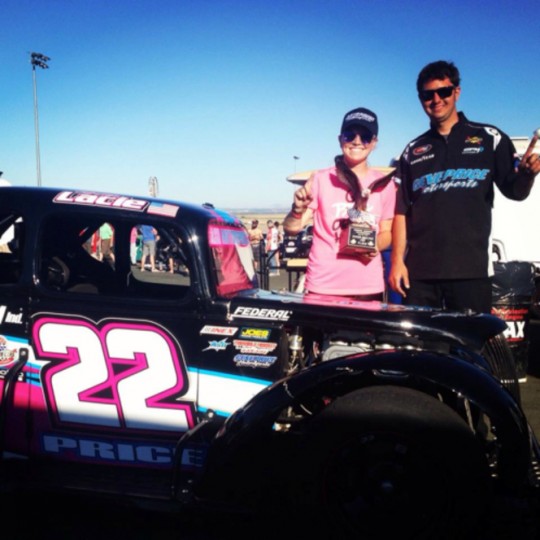 Only one race remains for Lacie this year and it seems that it's going to be the most important. After capturing two more wins at Sonoma Raceway a couple weeks ago, Lacie has positioned herself 2nd in National Points standings, just 18 points away from the leader heading into World Finals in 3 weeks. 
"We definitely didn't expect to have a shot at the national championship this season. I had picked a few road course races to run throughout the year just to take a break from the stress of oval racing and have a little fun. I guess I did better than I expected and I feel really fortunate to be in this position right now," Lacie commented on her success on the road course this season.
Lacie made 13 road course starts and captured 5 wins, all of them at Sonoma Raceway.  When asked about her strategy for this upcoming race, Lacie simply said, "I'm going to just go have some fun and enjoy doing what I love. A National Championship would just be icing on the cake to what has already been an amazing season". World Finals will be held at Las Vegas Motor Speedway on December 7th and 8th. Additionally, World Finals will mark the end of Lacie's career in the Semi-Pro division, as she will be moving up to the Pro division for the 2014 road course season.
For more information about Lacie please visit her website: http://www.laciepriceracing.com/
Related Articles
Share
About Author