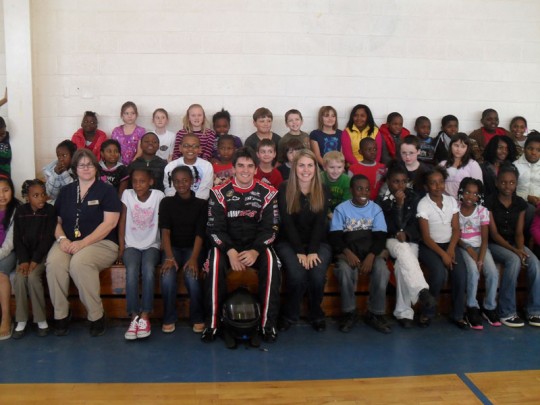 Long Spends "Quality Time" in Darlington
Rookie Johanna Long, the youngest competitor in the NASCAR Camping World Truck Series, spent two days in Darlington, South Carolina in advance of the Too Tough to Tame 200.  The driver, along with fellow competitor Joey Coulter, visited ten local schools with almost 3000 children total; and granted interviews to local media from all major outlets.
ON DARLINGTON
"This is a major race track in history.  I have to respect it coming in.  Just walking the track last week, I could feel all the years of drivers being there.  It's so hard to explain.  I was nervous at first, but after my track drive, I'm a lot more comfortable there.  It reminds me a little of Winchester Speedway, one of my favorites from my late model career.  I have a lot to learn at Darlington, and we'll take it one step at a time in practice – but I can't wait to get on that track with my Toyota Tundra!"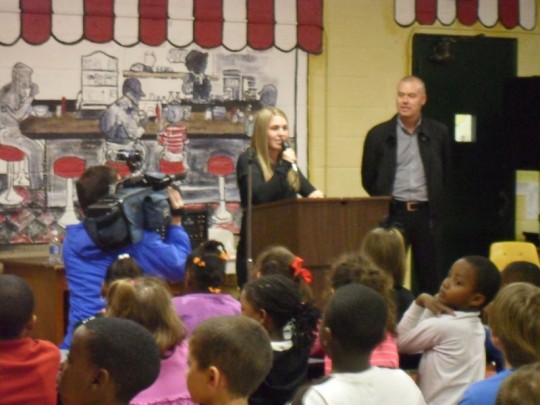 "It was really awesome to talk to the kids last week.  They ranged in ages from 6 to 12, and that's not too far away from me.  One thing we really wanted to stress was to stay in school and follow your dreams.  I knew what I wanted to do for a career at eight years old – my dream has always been racing, and I'll do whatever it takes with 150% of my energy to get there.  So if I am a role model to a kid who wants to do anything in life, that's really great.  Just go for it and do whatever it takes to do what you love!"
LAISSEZ LES BON TEMPS ROULER?
Long had another "first" this past weekend in her hometown of Pensacola, Florida – she served as the Grand Marshal of the annual Pensacola Mardi Gras Parade.  With over 30,000 participants each year, it reigns as one of the largest Mardi Gras celebrations on the Gulf Coast.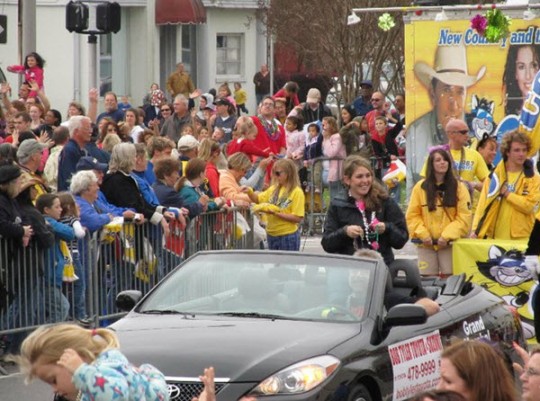 ON CREW CHIEF "SCHOOLING"
"My crew chief, Cowboy Starland, is going to Darlington County Vocational Institute on Friday with the No. 20 Panhandle Motorsports hauler," Long said. "He's going to talk to students about careers in mechanics, motorsports, engineering and technology.  It's funny, he's not usually nervous in front of 50,000 spectators at a race track…but I think he's nervous to talk to 200 teenagers!"
RACE INFORMATION
Saturday, March 12, 2011
PRACTICE: 9-10am and 10:30-12pm
QUALIFYING: 3:15pm ET
RACE: 5:00PM ET
Broadcast on: SPEED, Sirius XM Radio and MRN
Keep Up with Johanna on
Related Articles
Share
About Author