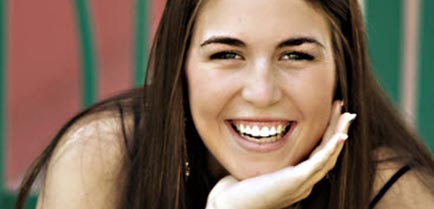 Johanna Long and the No. 70 Keen Parts Chevrolet team are anxious to get back on track this weekend at Indianapolis Motor Speedway for one of the most anticipated races on the NASCAR Nationwide Series (NNS) schedule. The hometown team based in Warsaw, IN is set to take to the 2.5-mile track for the first time in NASCAR history on July 28. The Indy 250 event can be seen live on ESPN beginning at 4:00 p.m. ET. Race coverage can also be heard on MRN Radio as well as Sirius Satellite Radio, channel 90. Check your local listings for start times.
Welcome Back Keen Parts – Long and the ML Motorsports team is pleased to have Keen Parts back on board this weekend as the primary sponsor of the No. 70 Chevrolet. Keen Parts, located in Cleves, OH, is an Official GM Licensed  supplier of Corvette parts and accessories for classic Corvettes through the new model year. In addition, Keen Parts offers detailed diagrams specific to the manufacture year and model to help Corvette enthusiasts with repair and restoration projects. For more information, visit www.keenparts.com.
This Weekend's No. 70 Keen Parts Chevrolet – ML Motorsports will be taking chassis No. 63 to the Brickyard. Chassis No. 63 was last utilized on June 16 at Michigan International Speedway, where the 20-year-old rookie driver raced competitively in the top-15 all day while securing her second NNS career-best finish of 16th.
Teaming up with Wish for Our Heroes to Grant a Wish – ML Motorsports has been a proud supporter of the Wish for Our Heroes organization since April 2012, hosting numerous soldiers at races throughout the year. Mary Louise Miller, Johanna Long and the entire ML Motorsports team proudly welcome 200+ active-duty service members, their families and members of the organization to the Indy 250 Nationwide race on Saturday, July 28, 2012.
Making an Appearance – Long has several appearances scheduled this week in Indianapolis. Her first stop will be at the 4th Annual Haulers Parade on Thurs. July 26 from 6:45–7:15 pm ET. She will be onsite signing autographs and interacting with the fans.
On Friday, July 27, Long will make an appearance at the Wish for Our Heroes "Grills Gone Wild" event that the local Indiana troops will be putting on for the public. Fans can come out, mingle with the local Indiana troops and have a burger and hot dog on them. Join Wish for Our Heroes, a local military charity, and assist the Indiana troops by making a donation. Long's final stop of the week will be at the Riley Children's Hospital in Indianapolis, IN. She will arrive at 2:00 pm ET and will visit the staff and kids at the hospital.
Johanna on Driving at the Brickyard – "Words can't express how excited I am to get the opportunity to race at the Brickyard this weekend. As a little a girl growing up in racing, I had a couple of tracks that I dreamt about competing at, and the Brickyard is definitely on that list of tracks. I'm excited to have Keen Parts back on the car this weekend and I'm honored to have the Wish for Our Heroes organization join us at this historic track and race. It will definitely be a special weekend for all of us. Hopefully we can have a strong run and finish for our partners and fans".
Related Articles
Share
About Author