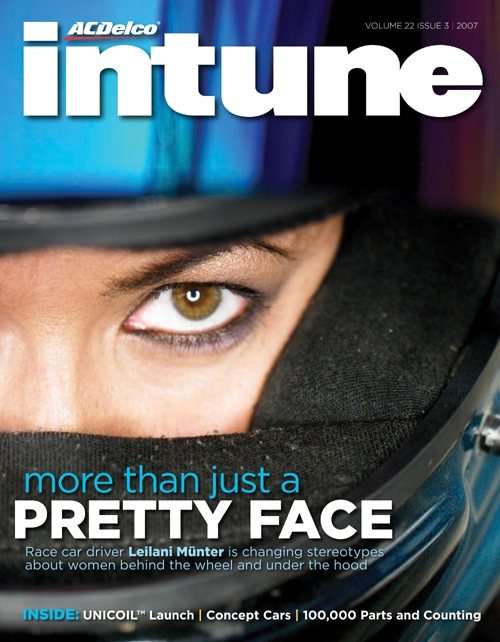 Name: Leilani Munter
Age: 32
Type of Racing: Open wheel and stock cars
Series you participate in: Indy Pro Series and ARCA
Short Introduction: Leilani is a female racer using her voice to speak up for the environment.
Current Season: Indy Pro Series
Racing Accomplishments:
In 2007 Leilani became the fourth woman in history to compete in the Indy Pro Series, the developmental league of IndyCar.
Leilani was 5th quick in her very first laps at Chicagoland Speedway in a practice session for the Indy Pro Series Chicagoland100 on Sept 8, 2007.
In her first Indy Pro Series race, Leilani turned the 5th quickest lap of the race with a speed of 192.399 mph at Kentucky Speedway on Aug 11,2007.
Leilani qualified 5th for her debut in the Indy Pro Series at Kentucky Speedway on Aug 11, 2007. She had trouble on a restart and dropped back to 13th but dazzled the crowd by racing her way back up to the front of the field. She was about to pass for 4th place when she was collected in a multi-car accident. Four time Indy 500 champion Rick Mears, IndyCar driver Jaques Lazier and many others in the IndyCar community spoke very highly of Münter after her debut.
Sports Illustrated named Leilani as one of the top ten female race car drivers in the world.
In her very first laps at Daytona International Raceway, Leilani was 24th quick of 59 ARCA race cars testing on Dec 16, 2006.
Leilani set the record for the highest finishing position for a female driver in the history of the 1.5 m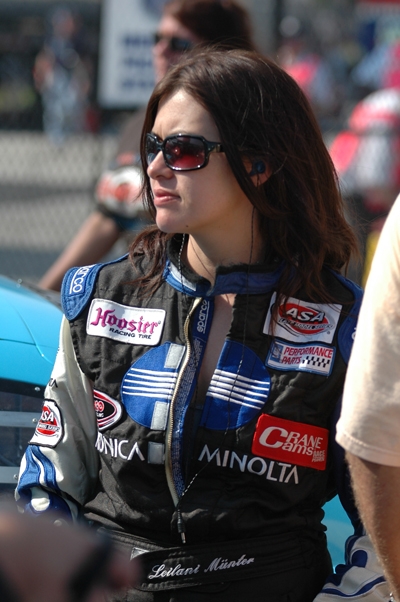 ile Texas.
Motor Speedway when she finished 4th in the Konica Minolta 100 on June 10, 2006.
Leilani became the first woman to qualify in the 45 year history of the Bettenhausen Classic at Illiana Speedway in Indiana on September 16, 2006.
Leilani set the record for the highest qualifying effort for a female stock car driver in the history of the 1.5 mile Texas Motor Speedway when she qualified 4th for the First Convenience Bank 100 on June 12, 2004.
Racing Goals: To race and win in IndyCar and NASCAR Sprint Cup

Personal Info: (other hobbies, career, etc..)
Leilani is not just a race car driver, she is a biologist and an activist. Leilani purchases an acre of rainforest for every race she runs to offset her carbon footprint. She is a long time vegetarian and eco activist. She has traveled to Capitol Hill to speak with members of Congress on behalf of the Lieberman Warner Climate Security Act. She holds a bachelors degree in Biology specializing in Ecology, Behavior and Evolution from the University of California San Diego. While attending college she worked as a volunteer at a wildlife rescue and rehabilitation center.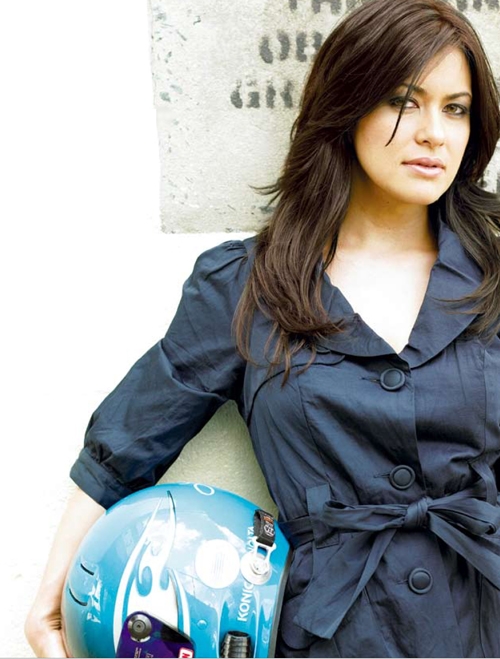 Trivia:
Leilani once worked as a photo double/stunt driver for actress Catherine Zeta-Jones.
Leilani's other hobbies include snowboarding and scuba diving.
Leilani's sister Natascha is married to Grateful Dead guitarist and singer Bob Weir.
Leilani is a vegetarian.
Leilani has three older sisters: Svenja, Nicolette, and Natascha.
Leilani's mother was born in Hawaii and her father was born in Germany.
Leilani volunteered for a wildlife rehabilitation center while attending college.

Media:
Leilani's television appearances include: ESPN, Fox Sports, NBC Sports, Spike TV, Speed Channel and National Geographic.
She has hosted television shows on Spike TV and DIY Network. Leilani was also an on camera correspondent for Turner Sports
Interactive's NASCAR.com for three years. Her weekly "Leilani Reports" were available to over 10 million users and the website had over one billion pageviews annually.
Leilani's print media includes: USA Today, Sports Illustrated, Italian Vogue, Esquire Magazine's "A Woman We Love", en's Journal, ESPN Magazine, Washington Post, and five magazine covers to date.
Leilani is also an accomplished writer. Her work has been published by Turner Sports on NASCAR.com, Corvette Quarterly Magazine, and the Women's Sports Foundation.
Leilani's public speaking engagements include the American Heart Association, ABN-Amro Bank, and the Leadership Forum.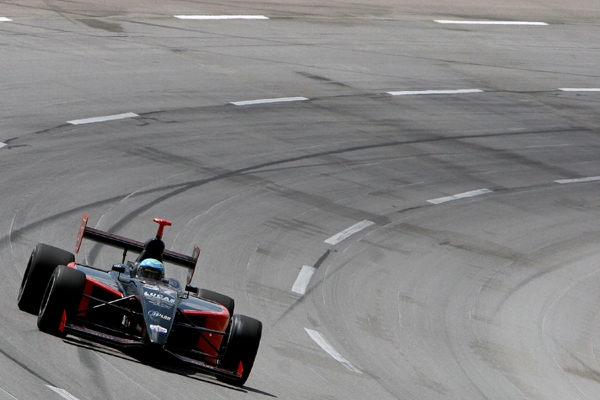 Thanks to:
I would like to thank my family: my father Manfred, my mother Doris and my stepfather Frank, my sister Svenja, my sister Natascha & her husband Bobby, my sister Nicolette & her husband Jon, and my fiance' Kiwi. Without these people in my life I would have never made it this far. I also have to thank the many people in racing along the way that believed in me and supported my career, you know who you are!
Website: http://leilanimunter.com
Contact: marketing@leilanimunter.com
Photo Credits:
Photo #1 AC Delco
Photo #2 Marc Roy
Photo #3 AC Delco
Photo #4 Shawn Mahoney
Related Articles
Share
About Author