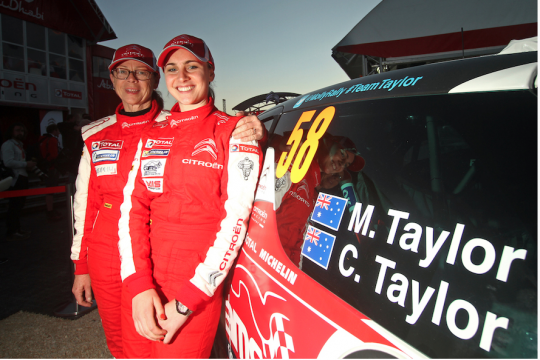 Australia's daughter/mother rally duo, Molly and Coral Taylor, have finished eighth in class after a challenging run in the opening round of the 2014 FIA Junior WRC Championship at Rally de Portugal. 
Fourteen JWRC crews in identical Citroën DS3 R3s took part in the weekend event (April 3-6 inclusive), which was run as a sub-category of the World Rally Championship.
"It was a tough event with a lot of ups and downs – literally," Molly laughs."There were lots of frustrations, including lack of turbo boost on the very first stage and a puncture and broken rim at the start of a long stage on Day Three. We had to stop and change it and that delay, along with some traffic, made us late for the next stage, so we were hit with a time penalty, but when things were going well, we had some good pace which we were happy with."
The wet and muddy conditions during pre-event testing meant the Taylors had no baseline set-up for the start, so they played around with car settings as they competed. "I think we came up with a good package," Molly says. "It's obviously not ideal to do this during the rally but the car was always strong and it was great for my own development. I feel like I learned and improved myself an incredible amount over the weekend.
Molly, officially ranked as the world's Number One female rally driver, admits being a bit mixed about the weekend. She says she's a bit frustrated because she wanted a stronger result, but still able to take a lot of positives away.
"Working with mum has been really special, and it is fantastic to be able to share this with her. She's a pretty cool mum! She did a great job, as you would expect, and I think a lot of people were surprised at how a mother and daughter can work so well together!"
Four-time Australian champion co-driver Coral Taylor says the event was really tough, but that it was priceless to share the adventure with her daughter. "It was a tough event, but it was an incredible experience to be part of, and I am so proud of Molly and how much she has developed as a driver since I last drove with her, back in 2010" said Coral.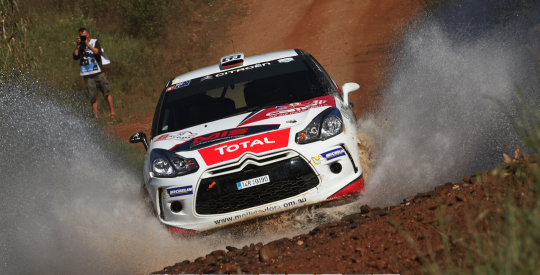 The JWRC class was won by French driver Stéphane Lefebvre, with Germany's Christian Riedemann in second and Slovakia's Martin Koci third. The Taylors took four championship points away for their efforts and are confident of adding to that tally when they tackle the next JWRC round in Poland over the weekend of June 26-29.
The JWRC calendar also includes Finland (July 31-August 3), Germany (August 21-24), France (October 2-5) and Great Britain (November 13-16).
Related Articles
Share
About Author