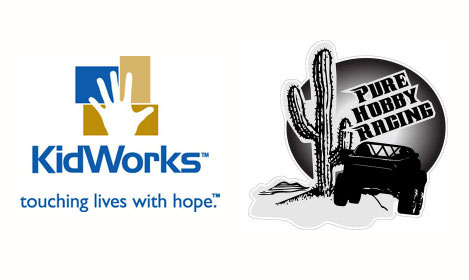 Pure Hobby Racing will be hosting an Offraod Extravaganza benefiting KidWorks. This organization helps at Risk Kids, Families and Communities, One Life at a time.
On Saturday, June 23, 2012 from 12p.m. – 3p.m. at 1902 W. Chestnut Ave, Santa Ana, CA, 92703, we have planned an Offroad Extravaganza for the kids who attend Kidworks (ages preschool to 18 years). We will have race vehicles on display for the kids as well as have The Fab School on site. This event is to share the love of our sport along with what goes into the sport, from building to prepping, safety and racing. We would also like to share with the kids that they can have dreams and make them a reality.
In addition to sharing our cool sport, we do hope to also be able to raise funds for the Kidworks organization. It takes at the very least 150 volunteers per week to keep Kidworks running. They see more than 500 kids per day. Our hope is to continue to see these kids succeed in life and stay on track, after all the kids are our future.
If you are interested in coming out, making a donation or sponsoring this event, please contact:
Andrea Coello
andrea@purehobbyracing.com
If you would like more information on the KidWorks organization, please visit their website: www.kidworksonline.org
Related Articles
Share
About Author