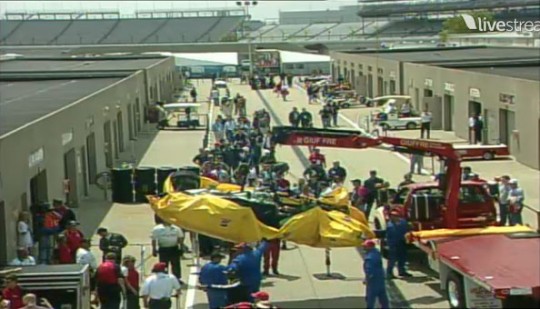 Simona de Silvestro has been in a firey crash during Indy 500 practice.. She has been transported to Methodist Hospital for 2nd degree burns to her right hand.
I will keep this post updated as more info becomes available.
Thanks!
Amanda
**Updates**
1:06pm est — Simona also being treated for superfacial burns to her left hand
1:15pm EST — Video of Simona's Crash
1:34pm IndyCar.com has posted an article relating to the crash.. IndyCar.com
1:38pm EST  More Articles about the crash USAToday Indianapolis Star Sacramento Bee
05/20/2011
8:22am Simona tweeted this yesterday evening at 6:32pm "Thank you for all the well wishes. Trying to get rid of the Mickey Mouse gloves as soon as possible." See below for picture. So glad she is ok and still can laugh about the situation.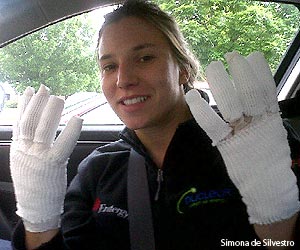 Related Articles
Share
About Author