Courtesy of MilkaDuno.com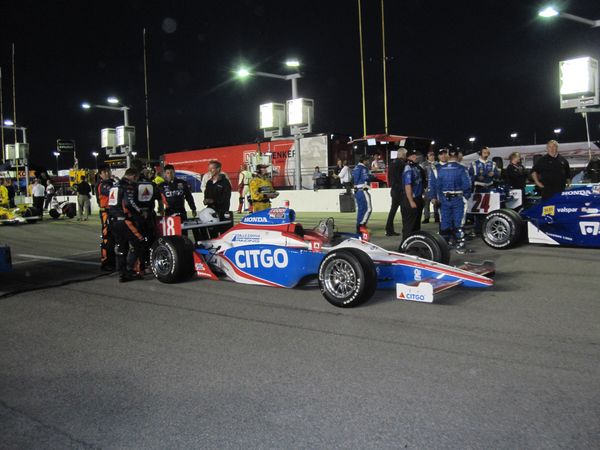 SPARTA, KY (September 4, 2010) – Milka Duno finished 19th in tonight's 200-lap Kentucky Indy 300 at Kentucky Speedway in Sparta, KY.
Both the two practice sessions and the qualifying session for the race were on Friday – with the qualifying session sandwiched in-between. In the first practice session Duno was only able to complete 17 laps due to rain – yet delivered a best lap time only 8 tenths of a second off the practice's leader. Heading into qualifying with less than 20 practice laps before qualifying – as was also the case for last week's qualifying at Chicagoland – her average lap time was only 5 tenths of a second off the pole-sitter's time – which put her 24th on the starting grid. In the final practice she was 6 tenths of a second off the leader's time.
"It was another solid result for us here at Kentucky and we were improving in each session and that's always a good thing – but it was constant hard work throughout the two days," said Duno. "It was our first time on this track together as a team and we really had to come together quickly. I was never really comfortable with the car, even up to the start of the race, and we needed to constantly work on the car with every single lap in every session. It was a very hard car to drive and the first laps of the race were very difficult. I did all that I could inside the car in that first stint to improve the balance and it finally started to work – my fastest lap of the whole week was in tonight's race. All in all – we had a good result – and we all had to work very, very hard to achieve it. My thanks to the Dale Coyne Racing crew – they were great as always."
Related Articles
Share
About Author